How to choose glass turnstiles?
Glass turnstiles is a collection of mechanical, electronic, microprocessor control and a variety of reader combined with the integration of the channel management system, we in the subway, scenic spots, railway stations, halls and other places can see the various test glass turnstiles, then as project contractors, how to choose the right glass bulb products it, the following as a manufacturer, RS Security Co.,Ltd. from the following aspects: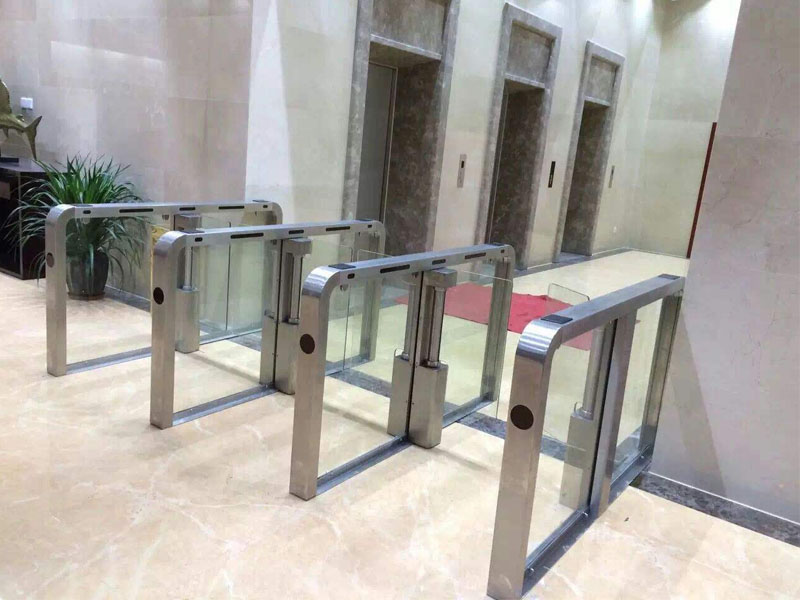 First of all we must first understand the difference between various types of glass turnstiles:
1.tripod turnstile: three rods, the standard length 500MM, rod, the gap can accommodate only one person, for one-way or two-way traffic control, speed in general.
2.swing barrier: rod length can be customized, unilateral rod length standard 600MM. Can be extended to 900MM, two off the channel width up to 1800MM. Can be applied to one-way or two-way traffic control flow, traffic (electric vehicles , Motorcycles, bicycles and other vehicles 1800MM width), general speed.
3.flap barrier: a channel two flap barrier away, at least two single movement to form a channel, you can also use dual movement on the middle to form multiple channels, channel width less than 600MM. For one-way or two-way control Flow, is an upgraded version of the tripod turnstile | flap barrier | swing barrier, stylish appearance. Generous, fast passage
4.full height turnstile: Rotary work, the channel width is generally less than 600MM, suitable for one-way or two-way access, fast access.
Contrast summary:
Just control the flow of people, glass turnstiles tripod turnstile, flap barrier, drop arm barrier
2. Need to control the flow of people, but also control the flow, then choose swing barrier.
3. Not only control the flow of people, but also requires fast traffic, then choose flap barrier, drop arm barrier.
4.full height of turnstile generally depends on the requirements of a party, generally suitable for high security applications