What is Bar code Scan Turnstile?
Now, if about his girlfriend watching movies also have to go through a long queuing process, his girlfriend's viewing mood may be self-evident, and maybe you are discharged into the spare tire brigade!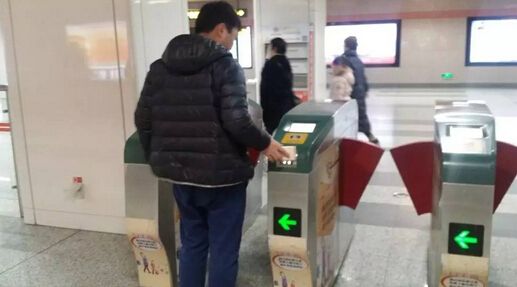 In view of the desperate desire of descendants of single men and women, RS Security Co., Ltd's turnstile manufacturers and cinema terminal application software vendors have suggested that cinemas should introduce self-service ticket terminals and expand online and offline ticketing channels to enhance consumer's Valentine's Day Consumer experience.
According to reports, the cinema self-service ticket terminals embedded two-dimensional code scanning head for the "electronic eye", combined with two-dimensional code payment technology and Internet data transmission technology for the cinema expand self-service ticketing, ticketing channels to enhance cinema service efficiency, Enhance consumer viewing experience. The specific operation is as follows:
1, mobile phone ticketing sweep ticket
Cinema ticketing system docking Meitu, glutinous rice, cat's eye and other O2O service platform, to expand the mobile terminal ticket distribution platform. Consumers can get the QR code through mobile phone seat booking; when picking a ticket, the consumer selects the ticket service on the self-service ticket machine, and then places the mobile ticket purchase QR code in the self-service scan window , Verify the success you can print the ticket;
2, self-service ticketing code payment
Self-service ticket machine system docking cinema ticket system, enabling self-service ticketing function. After the consumer selects the information such as the film, the seat, the number of people through the self-service ticket selling machine, and then selects the mobile payment (Alipay, WeChat), then sweeps the payment code of the mobile phone APP in the scanning window and finishes the payment;
3, scan the two-dimensional code turnstile Into the cinema private room
Two-dimensional code channel turnstile Enables self-check function. Consumers pass the QR code turnstile turnstile, into the cinema's private room, you can press the seat.
In the consumer side, into the cinema is not just for watching a movie, but also to find a comfortable relaxing experience. Valentine's Day cinema introduction of self-service ticket machines, just make up for the service peak hours cinema, fundamentally enhance the degree of customer experience at the same time, improve cinema turnover.
As a professional channel turnstile manufacturers, RS Security Co., Ltd recommend a two-dimensional code turnstile, currently the product is fully available, interested friends may wish to inquire Oh!